---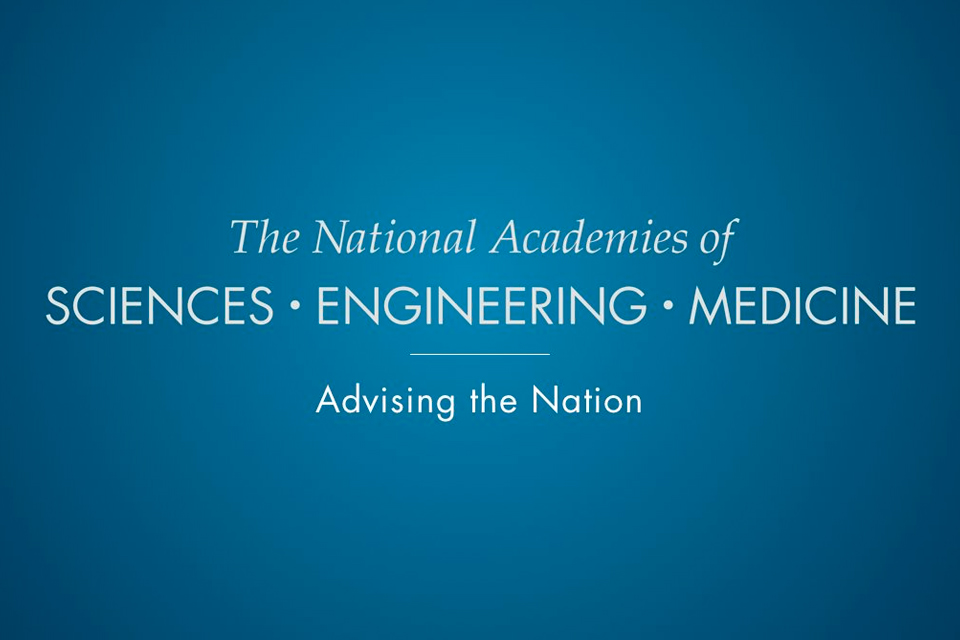 The National Academies of Sciences, Engineering, and Medicine's Committee on Geological and Geotechnical Engineering is hosting a webinar by
Dr. Jason T. DeJong, University of California, Davis
Biogeotechnics: Bio-mediated Processes and Bio-Inspired Ideas for Geotechnical Engineering Innovation
Thursday February 20, 2020,  2:00 PM-3:00 PM EST
Registration is free but required via the following link: bit.ly/2OzvKfD
(If hyperlink does not work, copy and paste link into URL bar.)
The field of biogeotechnics is founded in the belief that new geotechnical technologies and practices that will substantially improve sustainability, infrastructure performance, and societal safety can be invigorated by studying, understanding, harnessing, translating, and applying biologically derived processes and ideas. Over the past 15 years, geotechnical engineers, microbiologists, and geochemists have collaborated to identify and control bio-mediated processes that can induce significant improvements in soil engineering properties. More recently, geotechnical engineers, biologists, and physicists have studied the forms, functions, and principles of behavior of biological systems to identify bio-inspired solutions for standing geotechnical engineering challenges. This webinar will present an overview of the emerging field of biogeotechnics by describing frameworks for exploring and developing bio-mediated and bio-inspired technologies, supported with several examples. Recent technical advances in bio-mediated processes that cement soil particles (biocementation), desaturate the pore fluid (biogas), and clog the pore space (biofilm) will be presented. Bio-inspired ideas, including tree-root inspired foundation/anchorage systems, worm inspired penetration processes, and snakeskin inspired anisotropic surfaces, will be presented to highlight how advances based on those ideas can improve the material and energy efficiency of existing geotechnical solutions. The presentation will conclude with priorities and opportunities to realize the potential biogeotechnics in the future.
Dr. Jason T. DeJong is a Professor at the University of California, Davis and a pioneer of biogeotechnics. He directs and coordinates research through the NSF ERC Center for Bio-mediated and Bio-inspired Geotechnics (with Arizona State University, Georgia Tech, and New Mexico State University), UC Davis Soil Interactions Laboratory, and UC Davis Center for Geotechnical Modeling. Results from his research program have been disseminated through more than 200 publications. Dr. DeJong is also actively engaged with industry in implementing research advancements into practice. His ongoing research ranges from fundamental microbial science to industry collaborations for field implementation. Dr. DeJong received a B.S.C.E. from UC Davis and an M.S.C.E. and Ph.D. at the Georgia Institute of Technology.
Dr. Pedro Arduino (University of Washington, COGGE Member) will moderate the webinar, with question screening assistance from Jami Dwyer (Barr Engineering, COGGE Member). Dr. Michael Gomez (University of Washington) and Dr. Alejandro Martinez (University of California, Davis) will assist in the moderation of questions related to bio-mediated topics and for bio-inspired topics, respectively.
This webinar is hosted by the Committee on Geological and Geotechnical Engineering (COGGE) of the National Academies of Sciences, Engineering, and Medicine. Any conclusions or recommendations provided by Dr. DeJong are his own and should not be thought of as recommendations from the National Academies or COGGE.
Access Past WebinarsPast webinars can be accessed here: dels.nas.edu/global/besr/COGGE-Events
(If hyperlink does not work, copy and paste link into URL bar.)
Questions? Contact Remy Chappetta at rchappetta@nas.edu.
Geological and Geotechnical Engineering in the New Millennium: Opportunities for Research and Technological Innovation
 Download Free PDF
---
State of the Art and Practice in the Assessment of Earthquake-Induced Soil Liquefaction and Its Consequences
Earthquake-induced soil liquefaction (liquefaction) is a leading cause of earthquake damage worldwide. Liquefaction is often described in the literature as the phenomena of seismic generation of excess porewater pressures and consequent softening …
Buy This Book
Download Free PDF
---
A Decision Framework for Managing the Spirit Lake and Toutle River System at Mount St. Helens
The 1980 eruption of Mount St. Helens in southwest Washington State radically changed the physical and socio-economic landscapes of the region. The eruption destroyed the summit of the volcano, sending large amounts of debris into the North Fork …
[read more]
Buy This Book
Download Free PDF
---
Characterization, Modeling, Monitoring, and Remediation of Fractured Rock
Fractured rock is the host or foundation for innumerable engineered structures related to energy, water, waste, and transportation. Characterizing, modeling, and monitoring fractured rock sites is critical to the functioning of those …
Buy This Book
Download Free PDF
---
Underground Engineering for Sustainable Urban Development
For thousands of years, the underground has provided humans refuge, useful resources, physical support for surface structures, and a place for spiritual or artistic expression. More recently, many urban services have been placed underground. Over …
Buy This Book
Download Free PDF
---
Renewing the National Commitment to the Interstate Highway System: A Foundation for the Future
TRB Special Report 329: Renewing the National Commitment to the Interstate Highway System: A Foundation for the Future explores pending and future federal investment and policy decisions concerning the federal Interstate Highway System. Congress …
Download Free PDF
---
Minimizing Roadway Embankment Damage from Flooding
TRB's National Cooperative Highway Research Program (NCHRP) Synthesis 496: Minimizing Roadway Embankment Damage from Flooding documents the state-of-the-practice on how the transportation community is protecting roadways and mitigating damage …
[read more]
Download Free PDF
---
Influence of Geotechnical Investigation and Subsurface Conditions on Claims, Change Orders, and Overruns
TRB's National Cooperative Highway Research Program (NCHRP) Synthesis 484: Influence of Geotechnical Investigation and Subsurface Conditions on Claims, Change Orders, and Overruns documents the extent and type of claims, change orders, and cost …
[read more]
Download Free PDF
---
Assessing the Long-Term Performance of Mechanically Stabilized Earth Walls
TRB's National Cooperative Highway Research Program (NCHRP) Synthesis 437: Assessing the Long-Term Performance of Mechanically Stabilized Earth Walls explores methods to assess the long-term performance of mechanically stabilized earth walls. …
Download Free PDF
---
Subsurface Utility Engineering Information for Airports
TRB's Airport Cooperative Research Program (ACRP) Synthesis 34: Subsurface Utility Engineering Information for Airports examines ways in which information on subsurface utilities is collected, maintained, and used by airports, their …
Download Free PDF
---
Tendencia